Good news residents! The City of Sanibel is working hard on your sewer system improvements. The conversion project is in the fourth and final stage and is well underway.  Only 28 of Sanibel's properties will remain on its current septic system until no longer functioning. The finished project is expected to take three off-seasons, or less, preferably.  The timeframe will be discussed in depth at July's City Council meeting.
The estimated cost to tie into the City's sewer system and abandon the septic tank is approximately $2,000. Once tied into the system, you will begin to receive quarterly billings from the City for sewer service.
Once this project is completed, the residents of Sanibel can look forward to a new upgraded sewer system that will be more efficient and held up to better standards of cost efficiency.  Perma-Liner Industries has been specializing in pipeline rehabilitation and repair since 1999.  We use a state of the art trenchless, Cured in Place Lateral lining system.  Call us or go online to find out how we can help you keep the underground infrastructure at your residence running smoothly.  www.perma-liner.com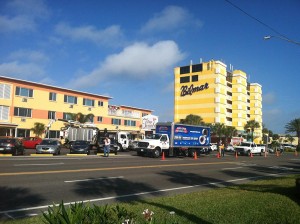 Save the Date!
Mark your calendars because you won't want to miss this!  On August 19th Perma-Liner Industries is hosting a very special event and we'd love to see you!!  We're having our Open House at our facility in Orange, CA. and it's sure to be a great time.  We'll have our excellent staff here to answer all of your questions about Cured-in-Place Pipeline products and our state of the art trenchless technology.  Come out and see live demonstrations, share friendly conversations and gain information.  Meals will be provided.  Please register at no cost: info@perma-liner.com or 1-866-336-2568. Click Here to Register!